Good evening, everyone! I just finished posting up some photographs we did for a Memorial Day theme photoshoot of an army girl uniform. I love how it looks like pin-up art!

 Tim Vo did a wonderful job on the photography. Thanks Tvo! So excited to share with you all. 
Also do you have any pose or location ideas for a Tinkerbell / fairy cosplay? 

Full Photoshoot:
http://journal.totallycostumes.com/2010/05/19/major-fling-army-girl-uniform…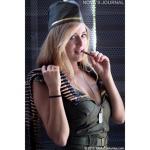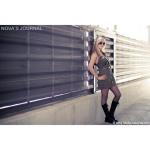 ---------------------------
Having fun with costumes and cosplay everyday!
http://journal.totallycostumes.com